Tips & Tricks
InVision Features
Share a Link to a Location
Share a link to a location on the map. When organizing a meeting, attach the meeting room link to your invitation so your participants know where to go. Send someone a link to your building's emergency assembly point. You can even link to points of interest such as food trucks, coffee spots, or the ducky bath at Drumheller Fountain.
Once a location is selected on the map, copy the URL and paste it into a message. Clicking on the link takes the user to the map location and the information associated with it.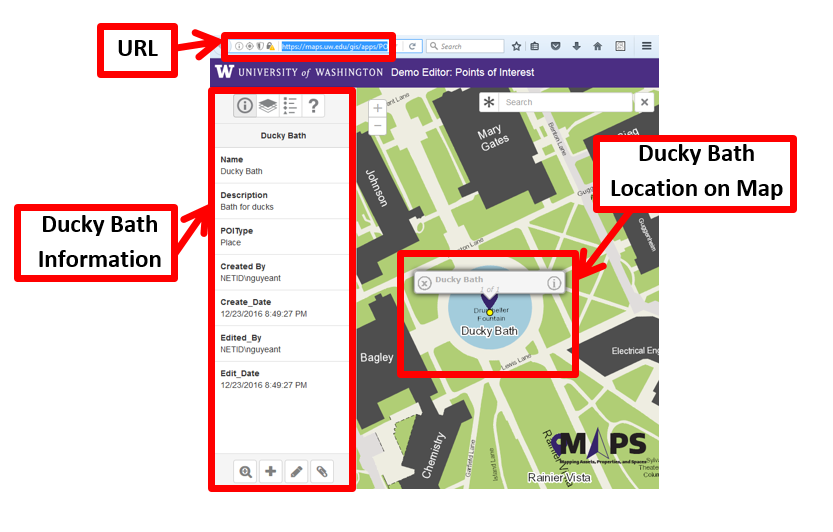 Attach a File to a Location
Access attachments to a selected location using the attachment button [insert image] at the bottom of the information window. The list of attachments for that location will open. To attach a new file, click on the add button

at the bottom of the window.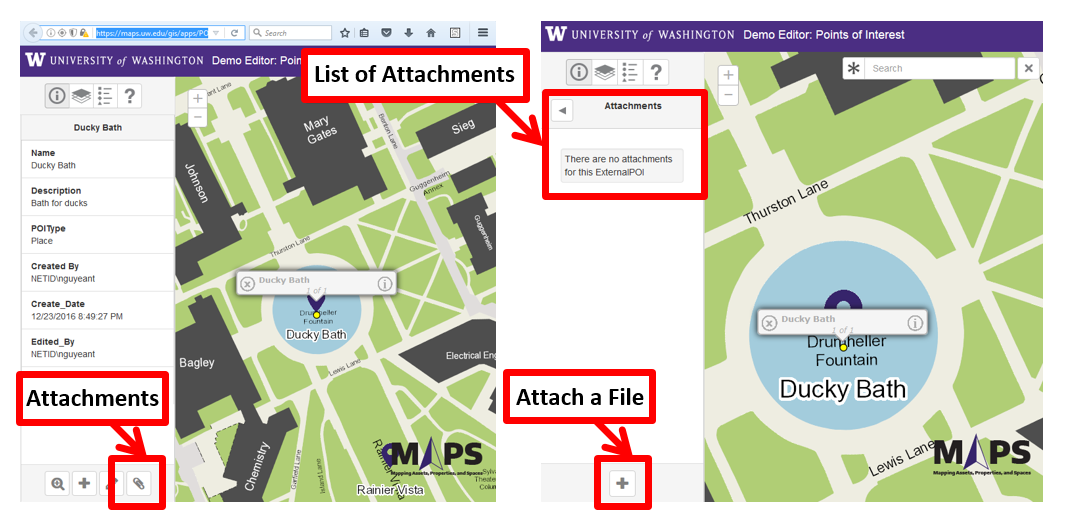 View Buildings and Spaces by Categories
Some applications provide options for viewing buildings and spaces by types of data or color-coded categories. To see an application's viewing options, click on the layers button

at the top of the information window. A dropdown window of the map's data layers will appear. A layer that offers different viewing options will have a link next to its name.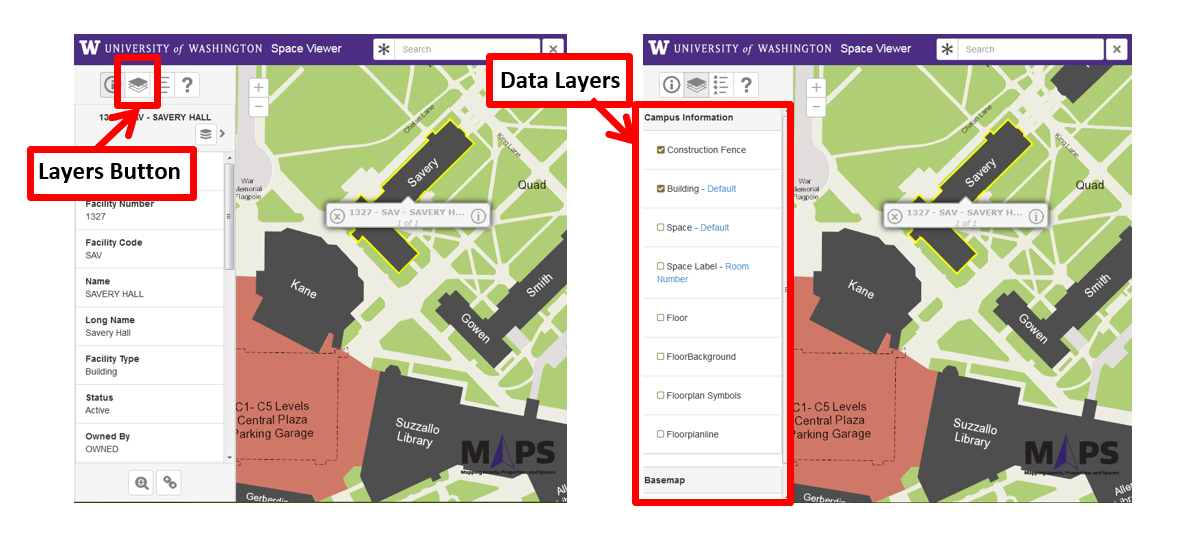 Access Additional Links
Additional links to programs such as GeoSIMS and FIL (Facilities Information Library) can be accessed using the links button

at the bottom of the information window of a selected building, floor, or space.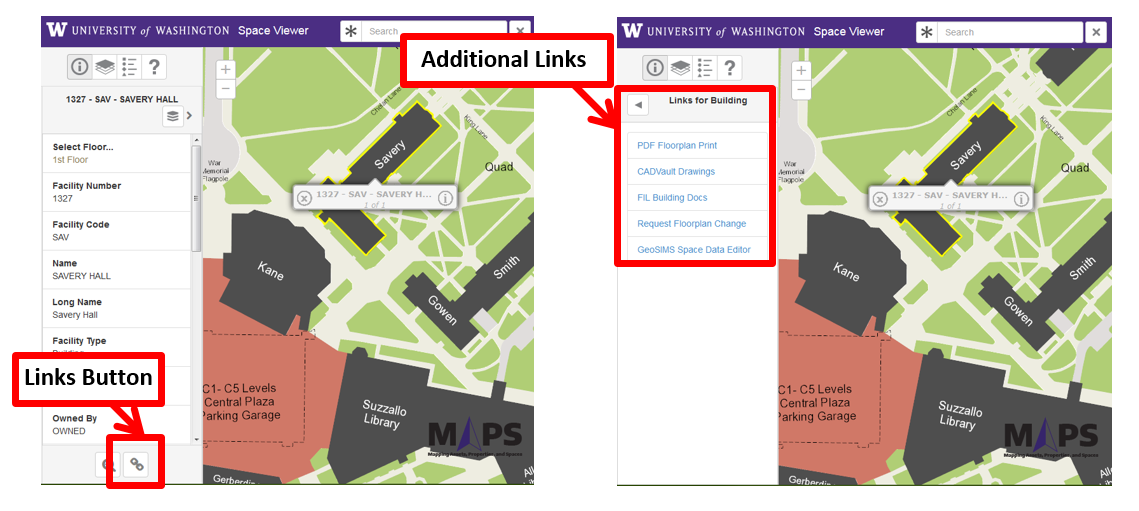 Print PDF Floorplans
PDF Floorplan prints are available for all buildings and floors. To print floorplans for a selected building or floor, click on the links button

located at the bottom of the information window and then click on PDF Floorplan Print.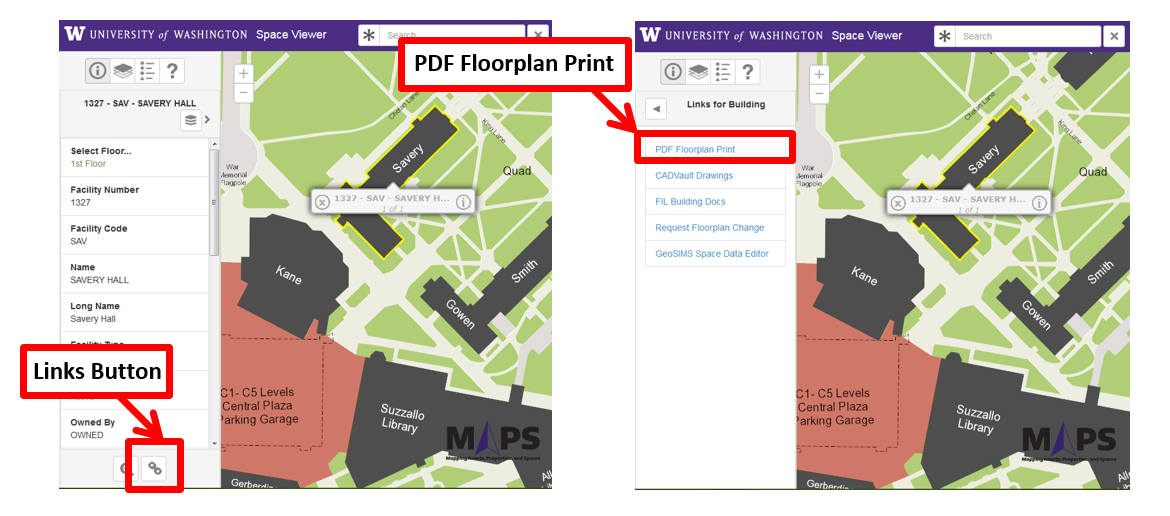 Help! Everything is Yellow
We advise that you disable sharing your location when using InVision applications from a desktop browser. Here is how to disable the settings on Firefox and Chrome