MAPS FLOOR PLANS
MAPS provides as-maintained architectural floor plans for UW buildings and floors. The floor plans are simple two-dimensional line drawings from an overhead perspective. MAPS floor plans can be used for space planning, architectural, and MEPF project backgrounds. The floor plans are simplified to only show certain features.
FEATURES IN FLOOR PLANS
Core Architectural Elements: Walls, Windows, Columns, Doors
Space Identification: Room Numbers, Area (SQFT in FICM standards)
Conveyance: Stairs, Elevators, Changes in Floor Height
FEATURES NOT IN FLOOR PLANS
Construction Drawings: Details, Elevations, Schedules
MEPF: Power, Lighting, Data Plans
Furniture: Moveable Furniture, Cubicle Assignments
Annotation: Photos, External Links, Title-blocks, Dynamic Blocks
3D Elements
FINDING AUTOCAD FLOOR PLANS
Get started by visiting the Facilities Information Library.
Filter results to Floor Plan drawings using the Document Type Filter in the yellow-box on the left side of the page.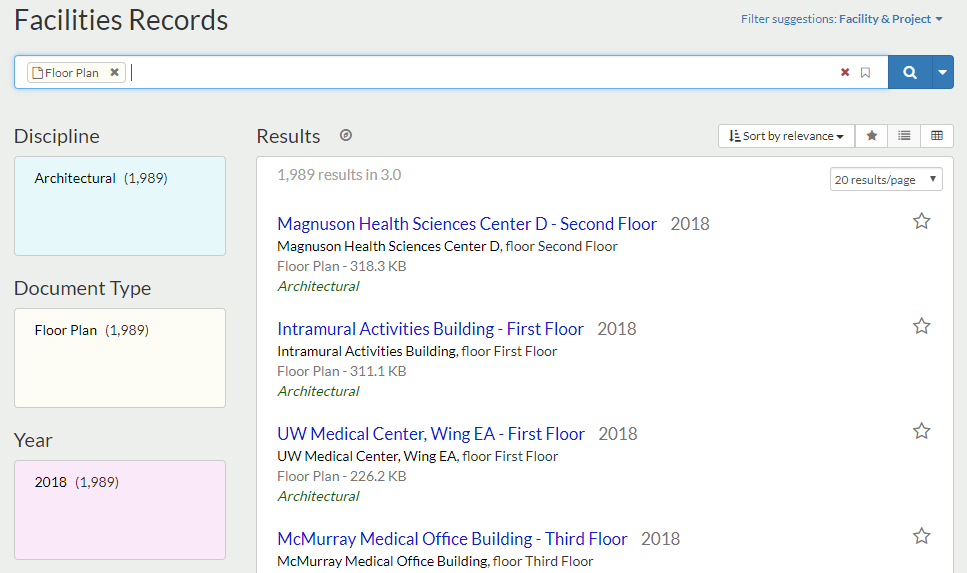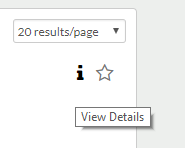 Now you're ready to search for a building and floor using the search bar.
The Results list displays links which preview the drawing as a PDF.
To download the source file, hover your mouse over a result, and click the i icon which appears on the right. This will display the item metadata, containing a direct-download link for our files.